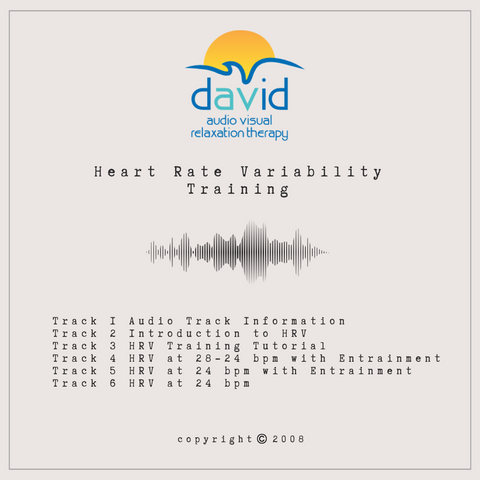 HRV Training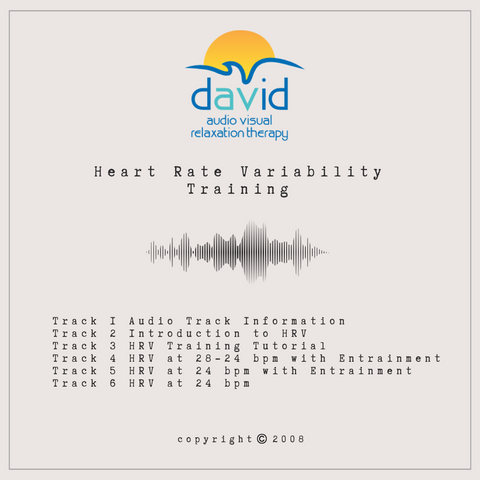 Long, graceful breathing cycles have been used as part of meditation. Scientifically, this technique has been analyzed and shown to settle down a stressed autonomic nervous system. Both sympathetic (flight-or-fight) activity and parasympathetic (the brain's efforts to compensate) activity settle down dramatically using HRV techniques.

The heart speeds up with every breath in (sympathetic) and slows down (parasympathetic) with every breath out. This swing in heart rate is HRV. A typical heartbeat swing is about 15 beats per minute (bpm). When people get stressed, the heart typically clamps to sometimes as low as five bpm HRV at times intermixed with sharp spikes in heart rate. This is all abnormal activity and is rough on the heart.

The HRV technique used clinically is based on a 10-second breathing cycle (six breaths/minute, by inhaling slowly for five seconds and exhaling slowly for five seconds in an easy, relaxed manner.
After your purchase, you will receive an email with the audio track files by the end of the next day's business hours. We are open 8:30 am – 4:30 pm MT M – F.