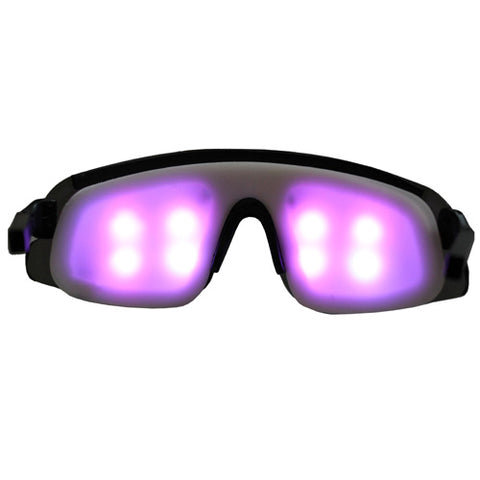 Multi-Color Eyeset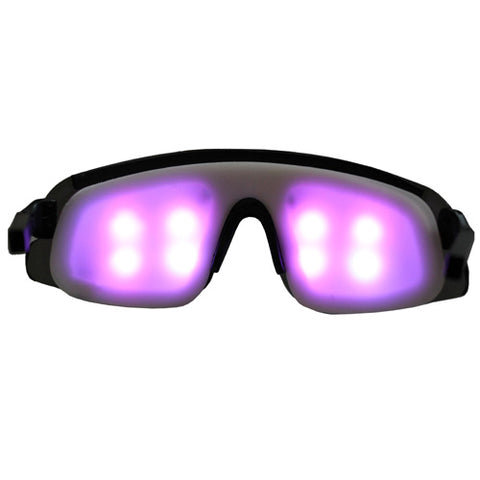 Description
Includes
Support
Now you can have six extra colors in one eyeset! In addition to the standard white, you can now experience blue, cyan, green, yellow, red and magenta. You can also select separate colors for each visual field and random color selection.
Blue - Calming and relaxing. Best for deep meditation
or sleep. Use with Meditation or Sleep
categories of sessions.

Cyan - Enhances entrainment while still being calming
and relaxing. Use with any session.
Green - Effective for pain reduction and meditation. Use
with Alpha and Schumann sessions (7-10Hz).
Yellow - Improves cognition and focus. Use with Beta, ADD and Brain Brightener sessions (14-20Hz).
Red - Increases physical arousal and energy as well as cognition and focus (to be used with caution as it can trigger anxiety). Use with Beta and Energizer sessions (14-20Hz).

Magenta - Enhances creativity, imagination and contemplative meditation. Use with Theta sessions (4-7Hz).
Over the last twenty years, we have observed that using the blue or a blue-green blend setting on the multi-color eyeset helps for inducing a good night's sleep and onset of sleep and deeper sleep. This was originally discovered in our 1992 pain study by Gagnon and Boersma. Since then, thousands of people have benefited from using blue or blue-green blends to improve their sleep. Use blue light on the left and green on the right.
Eyeset Carry Case
Eyeset Cable
Operator's Manual